How To Start A Blog In 2021 (Step-by-Step Guide) to Make $100/Day! 
Today I will show you the easiest way to make a blog and grow it for 20,000 visits! just in the initial stage of blogging.
Have you ever needed to get into writing?
I'll take you through the step-by-step process, I've used to make my own passive income just by blogging. and how you also can make a blog that's making more than $50,000 a month in passive income.
The blog you're reading right now probably has 1000 visits/daily and generates $100/day. Let's just do some math,
1000 visits are equal to $100, Just think 30000 visits equal to $3000 passive income in which you are not doing anything, Just writing a blog, Following your passion! Now isn't it wonderful?
I want to tell you the best and easiest to start a blog that will bring your blog loads of traffic.
Want to know something amazing?
Well, I too started from the same place you're at right now. The only difference between you and me is that I've already been doing this for a long time, however, I had so many things, which didn't go well at all for me. I tried many new things even sold my blog which is my worst mistake ever, Now my that sold blog makes over $7960 approx/month. However many factors depend upon it.
This guide shows you how to avoid the same mistakes I did. Not only will your path be easier, but you'll also get there a lot quicker.
Let's dive in. Lemme give you a short brief of what are necessary things which you're going to need If you're going into blogging.
How To Start a Blog In 2021 – Step By Step
Step 1:

Finding A Niche For Your Blog

Step 2:

Choose your blog name

Step 3: Get a Domain Name And Hosting
Step 4:

Install

your Blog Software – WordPress

Step 5:

Pick a Theme which inspires you

Step 6: A

dd Essential plugins for SEO and Traffic

Step 7:

Making Essential Pages and Write your first blog

Step 8:

Enabling Google Search Console

Step 9: Drive Traffic To Your Blog
Step 10: Make Money From Your Blog
Step 1: Finding A Niche For Your Blog
Now, this is one of the most important things in blogging, That means you need to find a perfect niche or category in which you're comfortable to write for and convey the knowledge you have and enjoy it simultaneously as well as make money out of it, and monetize it to a great extend.
Now your niche could be anything, Trust me when I say, Let's see some examples of niche like, cooking, food, technology, marketing, news like literally anything, Be specific with a niche in which you're comfortable the most, In which you can start writing without any hesitation or stress.
Step 2:
Choose Your Blog Name
A blog name is one of the crucial things you're going to need. Your blog name is what people will recognize it as a brand, It should be short, clean, and speaks your blog niche.
For Example Apple, Google, Facebook, Samsung.
Look at their names, Check mine Techs Premier
Simple, Clean, and Short.  This is what you too are going to need as well. I hope you now understand how important it is. Let's move ahead.
Step 3: Choosing A Domain Name & Hosting
For this particular step, I have myself have tried many hosting platforms for beginners, And I have found the best hosting which provides everything for your site in just $3.95 including a free domain and SSL certificate for your website (SSL means the green lock on top left corner where you enter your URL link).
For the domain, you can search right from here
The hosting I use and recommend is Bluehost
But wait to go anywhere make sure to check the plans properly according to your requirement, However, I would suggest you go with the $3.95 plan it is enough and right for you as a beginner and once you grow,  Then you can upgrade your plan anytime. This is the list of the plans below for you.
Recommended Hosting: Perfect for new bloggers looking for cheap hosting. Click here and take advantage of the discounted $3.95 a month hosting. This is a SPECIAL deal which has 64% of discount and I have managed to secure for my readers ONLY!
Should You Buy Extras In The Hosting Plan? Is It Worth?
Well, let's see how much value they provide? What exactly are the Extras they provide?
Domain Privacy + Protection – Secures your personal information from being public.
Codeguard Basic – Creates backup of your blog but what if you can do it manually for free then why pay extra?
Bluehost SEO Tools – SEO Tools but why pay when you can get better options just for free
SiteLock Security Essentials – It's like antivirus or you can say it protects your website from malware but there are better options available
Microsoft 365 Mailbox Trial – For Business Emails like anything@yourdomain
Now let's see if you need them?
Domain Privacy + Protection is Worth the ever Penny because others people will be able to see your personal details and information you will put while registering your domain, They will know your get to know your domain name servers which are like a link to hosting, With that hackers can try to hack your website easily or scammers may start calling you or send you unsolicited emails to get access of your website, So yes, It is really essential to add this into your package. But yes you don't need any other extras because there are many far better tools available in the market which are free.
Conclusion – You just need Domain Privacy + Protection for extras!
So, now make sure you uncheck all the boxes except privacy + protection and enter your card details and proceed to check out.
Step 4: Installing WordPress Your Blogging Software
Now let's start Installing our blogging software!
There is so much software online to start a blog and trust me or not everyone runs their blog on WordPress
If you decide to make a blog that's not on WordPress. Then there other options like Wix but you can't customize them at all they don't give you any freedom of your own website, You will have so much trouble if you later like for example if you want to start a merchandise store on your blog! You can't do much in Wix about that, But With WordPress, You'll enjoy thousands of free plugins that allow you to modify your blog in any way, shape, or form. Even without technical knowledge in your brain, you can install WordPress in exactly five clicks.
Here's how.
After you get your free domain and hosting account, you can create an account choose a password. Now Bluehost will do the rest for you! Bluehost will install WordPress for you without any hassle.
Step 5: Pick A Theme Which Inspires You
Once you pick your theme, it's all done!
Now, You will be on a screen or a page that says "Start Building" Click that button. 
You will land right here.
Now all you need to do is Launch Your Site.
Follow the instructions given below in the image by pressing the button
"BlueHost" > "Home" > "Launch".
Now, Once you click on Launch Site, It will take to a page where we will name our blog.
Congratulations! Now You're all set! You have just created a website in just a few clicks! Now let's get to work!
Once this is done you will be taken to the backend that will look like the image below.
This is where you can do many essential things like Chat Bluehost Support Team, Connect your G-Suite, and much more, You can see on the image.
I love using BlueHost because they have an automatic WordPress install which is too easy like just think you already made a website and in how many clicks? Probably 20?
This is why I love Bluehost, Because they do everything for you, But other hosting providers will make you install it yourself which is time-consuming, confusing, and frustrating. Now in 2021 do you really need to ask somebody about How To Start A Blog In 2021 and guess what no! You can now share this article with them or show them yourself!
Now that you have the blog ready! it's time to grow it!
But first, let's add a few extras plugins to our website to start blogging!
Step 6: Adding Essential Plugins
Under Your Dashboard Go To "Plugins" > "Add New" > "Search Bar" > Then search 
            PLUGINS            FUNCTIONS       
| | |
| --- | --- |
| Yoast SEO | This is a plugin which we are going to need to Rank our blogs in Google Search results to drive traffic to our blog |
| Akismet Anti-Spam | It will protect our blog comment feed sections from people posting spam comments. |
| Imagify | It will compress the image sizes to optimize our blog posts so it loads fasters! |
| WP Forms | This will help us put the contact form on our website so that people can contact us. |
| MonsterInsights | It will help you to track your performance, It will track your pages and show you which post/page is more engaging and have traffic. |
Once you're done. Just activate all of them from Plugins Section. Using Bulk Action then Click On Activate.
[et_bloom_inline optin_id=optin_4]
Step 7: Making Essential Pages
Now, We all know that you will probably need a few things so you can satisfy your blog visitors that their privacy is protected. I know SSL keeps the website, However, their information can still be breached and they can go legal against you, Or might try to sue you which is truly a headache. 
Just to do that, We need some Security Pages like
Privacy Policy
Disclaimer/Discloser
Don't worry, You don't have to make a privacy policy or type a disclaimer. All you need to do is, Go to Google and Search for "Privacy Policy Generator For Free" There you'll find plenty of websites doing this for you. Just enter the details of your websites and your business model, and what details you collect from them. Rest they will generate it and email you! Follow the same process for "Disclaimer". In this I used Shopify you can use it too, It's free.
Let's move ahead and Create our first Page! 
Go to Dashboard > Pages > Add New > Name Your Page > Paste The Content Below > Publish (From Top Right Corner) 
Similar way you can now start creating your blogs now!
Go to Dashboard > Posts > Add New > Name your post > Start writing your blog content below > Publish (From Top Right Corner)
But don't start yet, We have a long way to go! Don't worry, We gotta do it all with a strategy to make a good amount of money.
Step 8: Enabling Google Search Console
This is so crucial to enable Google to crawl your website so that it can appear in the search results or search index of Google or any other search engine.
To do that, First what you need to do is, Open up Google and Search for "Google Webmasters" then click on the link. 
Step 1. Sign In to Search Console 
You should see a welcome message with two options. Select the first one, then enter your domain or subdomain (without the http(s)://).
Press "Continue" 
Step 2. Then Add your Domain First. If you want Google to Crawl through your whole website with each and every page, comment, feeds, posts, and other things, But if you want google to just specifically crawl only your any specific page then, Put that URL in the Second Option that is URL Prefix.
Step 3. Verify Your Property
To verify you need to follow the instructions given on the page, However, the instructions are to copy and paste code in your Bluehost Domain DNS 
Go To Bluehost > Sign In > Domain Management > DNS > Add A Value 
Add the values given in the Google Search Console.
Step 4.) Go back to Google Search Console and Press "Verify" and ALL DONE!
[et_bloom_inline optin_id=optin_4]
Step 9: Getting Traffic Flowing To Your Blog
I'm gonna tell you all the steps I take to get in huge amounts of good engaging traffic to my blogs.
All of these methods are FREE and won't cost you a cent.
If you're just learning about blogging then you will find out that traffic is very important. Without it the website is dead
Ranking For Small Volume And Long-Tail Keywords
This is the main mistake people do when creating blogs, They don't do keyword research process, and also even when they do it, They focus on small and short keywords which are very difficult to rank in the search engines, and it is highly competitive against big blog giants, They have a whole team to just do blogging and then another team to optimize their content. Yes, you heard right, You won't stand a chance against them. Here take a look at these big companies, which have many professional bloggers working for them.
Now what we do?
Don't worry! I have got you all covered, Remember I said in the start, That I will show my whole strategy on how to start a blog in 2021
I will cover this first since it should be done while making the articles.
This is a high traffic hotspot for me. When writing articles the vast majority focus on a particular keyword and they stick with just that one keyword.
But as for me and you, We're gonna pick numerous low volume keywords that will get us to the front page of search results with no backlinks.
I pick keywords that have low search volume, something like 200 to 400 every month. But WHY?
All things considered, I pick a few of them and then put them throughout the article. If come on the first page for 5 for those keywords and then those have 200 to 400 searches every day for 30 days then that means equal 6000 to 12000 views per month.
So that means my article is present would be having approx 200 to 400 potential readers every month with just one article.
So what if we have hundreds of articles? Can you see the potential?
And once your domain authority gets stronger, You're probably going to rank faster and better.
Here's an example of my another blog website, Where I ranked my website at #0 position even higher than #1 position and within the competition of big tech giants in the game of blogging and this how you can beat them too, with the long-tail keywords, Because it's easy to rank as the search volume is low.
Well, I know you might be so tired of doing all these tasks but, Trust me this is one of the best ways on how to start a blog in 2021. 
Lemme share one of my other strategies with you to drive more traffic on your website, and trust me it really works great, I myself have tested this method and I still use it, In fact, fewer people do it! so more traffic with less competition!
Answering Questions On Forum Websites
Now, this is one of the best methods to drive traffic to your website, As this will increase the chances for you to get more traffic and traffic means sales or commission through ads.
To do this, All you gotta do is open any forum website which has a good amount of active traffic. In my case I use Quora, and all I do is add value to people's lives while promoting my blog. 
Here's how I do it. 
Go to Quora > Sign Up > Answer Questions Tab > Find Relevant Question Related To Your Blog Article 
After finding a Question, Hit "Answer" shown in the image above and then add a few words and paste your link, Please remember don't spam your link! Make sure you add your link in An Anchor Text! 
This is another very effective way of driving traffic to your blog when you're a beginner. That question you just answered might become a consistent flow of traffic forever as are there good chances of such topics rank in Google Searches.
How to start a Blog In 2021 (Traffic 101): By Posting On Facebook And Google+ Groups
Well here's one of the most important things you should be doing after creating a blog. This is another method to drive traffic. Just like we did Quora above, Like answering questions, This is what you gotta here as well. 
On Facebook, there are many groups for any topic and any niche which you've chosen to start a blog in 2021 or 2022
Use the search and try to find some groups for your niche, once you find groups to join, apply to the group, and once you're in the group become active by adding value to the people this can be done by answering queries of people in the group regarding your specific niche. and then once people start trusting you, You will become a highly valued member of the group who provides just value to the people, then you can start to drop your links while answering their queries or questions just like we did in quora.
Look how this guy is trying to Generate A Lead Here, Just like that we're gonna be doing the same but with providing more value and ethics, Not just spamming links with two lines, That's where you get ditched by people and no one clicks on your link because you're trying to treat people like bots for traffic, Not as a real person.
However, Google+ works the same but it has communities you can join.
Click the home button to get started. This will take you up to a page where you can search for communities and start posting or answering queries.
To post in the community just do a normal post then select the community from the drop-down menu at the bottom of the post.
Growing Email List In 2021: Super Easy
Growing an Email list isn't really that hard, to be honest, Building an Email List is a must, It is the most valuable asset you're ever going to have.
Well, This method will build an asset that can bring you thousands of dollars just by shooting a few emails.
Once you grow an email list, then you can start to send them your new blog content. And those old readers will probably share your content to their profiles or social media which will increase the chances for you to have new readers for your old content, What I mean is that This will put the new content in front of new readers for you. 
I personally use GetResponse for my blog and website, I would recommend you to use the same. It has numerous benefits over the years, If you look at it in the long term run, Just imagine 10K emails from your blog in like a year. It's a cherry on top. 
But do not worry you might be thinking about its costing and all other things,  Here's a bonus from me a 30 days free trial for GetResponse. 
Check the video below! A complete walkthrough of GetResponse
To collect the emails you should create some sort of opt-in form or popup form on your page. I use a plugin called Bloom to do this. It's a pretty famous plugin, You must have seen it around. 
[et_bloom_inline optin_id=optin_4]
Yeah, That's my form, 😛 If you're interested in learning How to drive traffic and monetize your blog more appropriately, You can check my free strategies which I will share with you. 
Step 10: Monetization, Make Money From Your Blog
Now, this is one of the most exciting steps because here we will learn, How you can monetize your blog. There are plenty of methods through which you can monetize your blog.
Method 1. Google Adsense, Visit Google Adsense and check if you're eligible to run ads on your blog, If yes, then follow the instructions to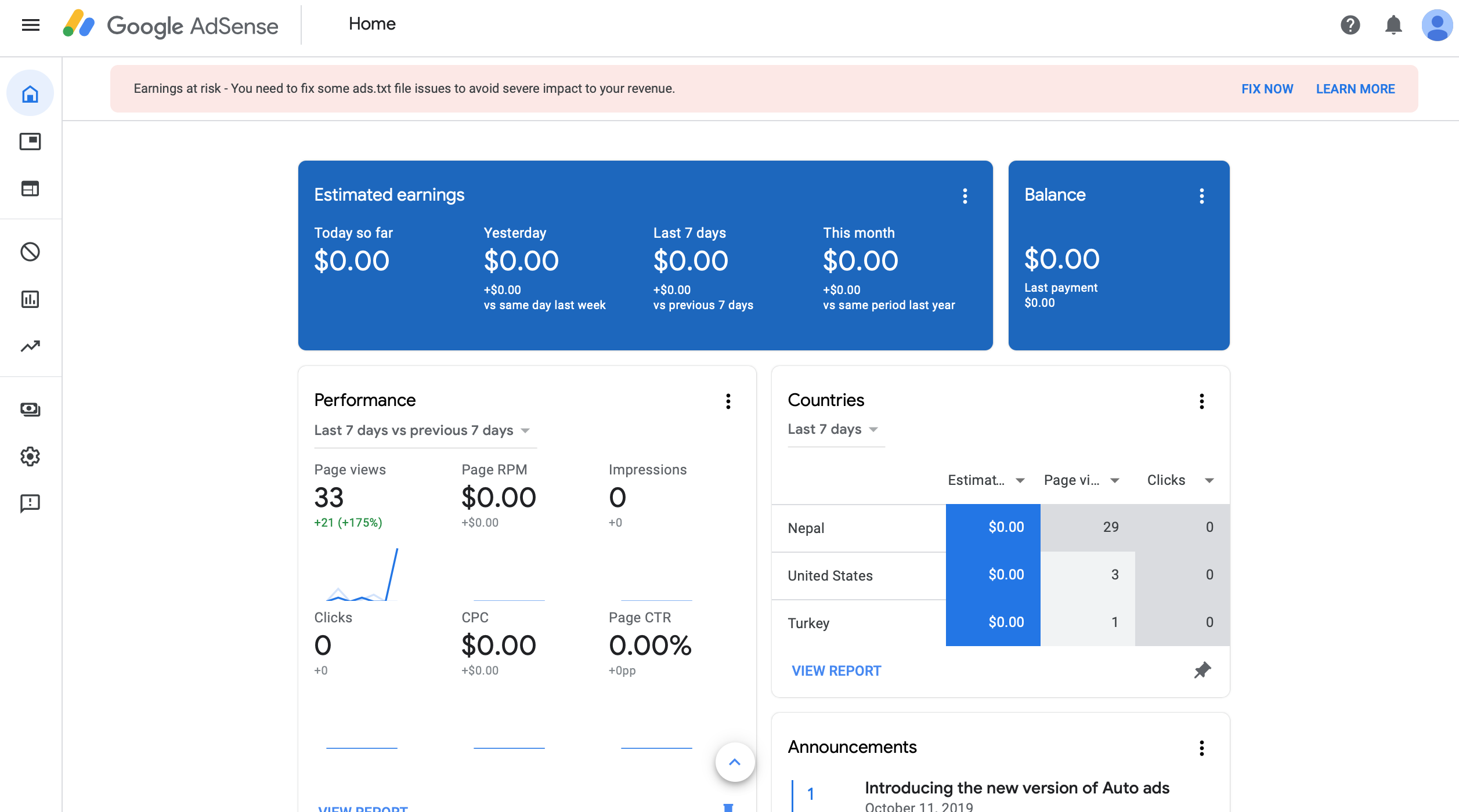 Method 2. Affiliate Marketing, Join different affiliate programs from other businesses. For that, I recommend using ClickBank or JVZoo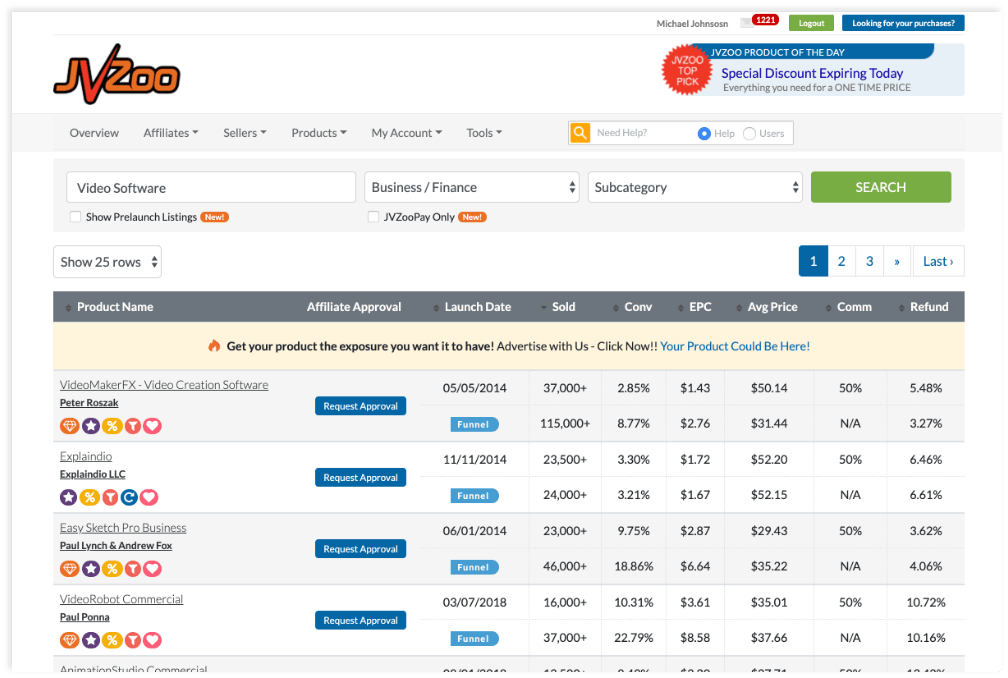 Final Words On How To Start A Blog In 2021
I'm going to end it here because that's all there really is to it, that's my way to show you, how you can start a blog in 2021 by following this tutorial on how to start a blog. Anyone can try these methods I have showed you above, You will be absolutely successful if you follow all my methods with this start a blog in 2021 tutorial.
You can grow your blog to plenty of visits a month even if you're just learning to create your own website.
All you need to do is be active in your niche and make sure you optimize those articles for a bunch of small volume keywords as well as any high volume ones you plan to target.
Sure building up a blog with these tips will take some time with these methods and obviously, you'll probably need at least 2 months to get your blog started but remember, No business was built in a day and this works great in 2021!